Hard Drive Destruction in Minneapolis
Not all sensitive data in Minneapolis is kept on paper. In fact, more and more businesses and homes store their sensitive data digitally on computers or other electronic media devices. Banking information, classified business information, and even medical records are all kept on hard drives now. Even paper documents can be scanned to a computer and sent to someone else with just the click of a button. But did you know that data is recoverable from a hard drive even if you think you've deleted your files?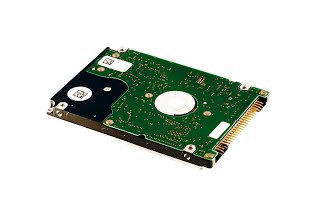 The only way to ensure that your or your Minneapolis business' data doesn't end up in the wrong hands is to have that hard drive shredder. This process is required for compliance with Minnesota privacy laws, including HIPAA and FACTA. Simply deleting files is not sufficient enough to guarantee the destruction of the information, as it can easily be recovered with free software.
The entire process is simple and easy while also being secure and confidential. The process includes the drives being dropped off or picked up. Then, the drives are destroyed by an industrial shredder. Lastly, you will receive a certificate of destruction. This is your reassurance that your electronic data is no longer recoverable. The certificate is also useful for maintaining records for personal or legal reasons.
Don't just assume this means only the hard drive in your traditional desktop computer is at risk. Hard drives are hidden in many places in a Minneapolis home or office — each of them potentially having sensitive data stored in its memory. Commonly overlooked are scanners, fax machines, and printers, which can retain a copy of every digital file any of these devices have ever received.
Here's a list of other electronic devices vulnerable to data breaches you might not have considered:
Fax machines, scanners, copiers, and printers
Mobile devices—cell phones, smart phones, PDAs, tablets and laptops
Floppy drives, zip disks, and magnetic tapes
PC hard drives
Optical media—CDs and DVDs
USB removable media such as pen drives, thumb drives, flash drives and sticks
Memory cards—SD, SDHC, MMC, compact flash, microdrive, and memory sticks
Embedded flash on boards and devices
RAM and ROM-based storage devices
Biomedical devices—as physiologic monitors, infusion pumps, ventilators, MRI, CT, and diagnostic ultrasound and laboratory analyzers
Get Free Quotes on Hard Drive Destruction Services in Minneapolis
There is no better way than to physically destroy the hard drive, which can be performed on-site or at our secure facility. The final step involves melting down the metal pieces for recycling, guaranteeing total destruction. Just like other services, you'll receive a Certificate of Destruction once the process is complete.
Call us today at (952) 800-4050 or fill out the form on the left to get your project started.