What to Shred in Minneapolis
Narrowing down which documents and hard drives you should shred in Minneapolis can be a difficult task. In all honesty, there's a lot you should shred because as soon as the information has left your possession, your security is out of your hands. It's important to carefully consider what should be destroyed and to file it away in the meantime if you're unsure.
Here's a basic list we put together containing what we think is worth your consideration: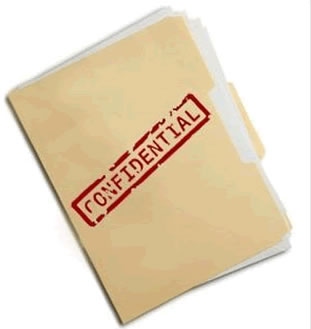 Insurance Documents
Safety reports
Accident reports
Claims—made and settled
Insurance policies
Documents Relating to Employees, Clients, Students, Etc.:
Any document containing employee personal information
Employment applications—both hired and not hired
ID Cards & Badges
Document printed on Company Letterhead
Medical records
Training Manuals
Insurance Information
Student Records & Applications
Medical Records
Payroll Documents
Medical benefit plans
COBRA records
Client Services Records
OSHA logs
Accounting Documents:
Credit Card Statements and Receipt
Bank Statements
A/R and A/P printouts
Budgets
Unused Checks
Customer Lists
Invoices
Payroll Journal
Any Tax Documents
Legal Documents and Documentation:
Legal Correspondence
Expired Contracts or Legal Documents
Insurance Agency Records
Sales/Marketing Materials:
Customer Lists
Prospect Lists
Drafts of Sales & Marketing Strategies
Sales Reports
Operations Information:
Corporate RecordsProprietary Data
Purchase Orders
Supplier Lists
Procurement Requests
Production Reports
Shipping & Receiving Reports
Hard Drives and Electronic Media Devices:
Fax machines, scanners, copiers, and printers
Mobile devices like cell phones, smart phones, PDAs, tablets and laptops
PC hard drives
Legacy magnetic media like floppy drives, zip disks and magnetic tapes
Optical media, including CDs and DVDs
RAM and ROM-based storage devices
USB removable media such as pen drives, thumb drives, flash drives and sticks
Memory cards, including SD, SDHC, MMC, compact flash, microdrive and memory sticks
Embedded flash on boards and devices, including motherboards and peripheral cards such as network adapters or any other adapter containing non volatile flash memory
Biomedical devices such as physiologic monitors, infusion pumps, ventilators, MRI, CT, and diagnostic ultrasound and laboratory analyzers
Don't forget to do your research on topics like industry-specific guidelines. Create a list of the types of documents that should be shred on a regular basis for your personal reference, so that you, your family, and your employees are never unsure.
Take Control of Your Security by Shredding in Minneapolis Today!
Don't leave your security to chance. Minneapolis Document Shredding can help you ensure your security by providing affordable, convenient, and reliable shredding service options for your home or business. Our services are fully compliant with Minnesota and federal privacy laws.
Let us ensure your peace of mind. Fill out the form to the left or give us a call at (952) 800-4050 today.