Document Scanning Services in Minneapolis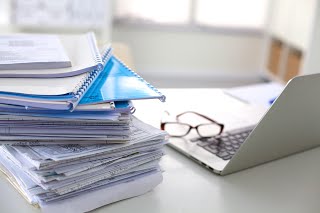 Digital files are much easier to manage than paper files. If a document is needed, it is available with a simple computer query. Digital files ensure that everyone has the same information and is on the same page at all times. Access to each document can be restricted to individual employees with authorization codes, securing each document on a workflow basis. Lifespans can be assigned to records and an electronic document management software can automatically destroy unneeded records.
If you or your Minneapolis business is interested in transitioning to paperless, you'll need to come up with an action plan. Finding a secure Minneapolis provider to discuss this plan can help save you lots of trouble in the long run.
Create a Paperless Plan in Minneapolis
The first step is to work on a document management policy. Codify how long to keep each type of document then determine which employees need access to each one. This needs to be published to all employees.
Second, determine what documents will be needed going forward. The economics of document scanning increase with the number of times the document is used and shared. If it will never be used again, then storing the original document is the superior option. What remains is what you need to scan—there is no need to digitize documents that are not required.
Now it is time to clean out all of the unwanted documents. Have everyone who keeps official records eliminate documents that should be destroyed. Distribute shredding containers around your organization so your employees have a place to toss their documents. Ask employees to go through their personal files using the official document management policy and destroy documents over its requirements.
Finally, it is time for the physical act of scanning. The best option for document scanning projects is to hire a professional Minneapolis scanning service.
Minneapolis Document Shredding makes the conversion process easy. We have experience helping businesses of all types go paperless. Our local contractors organize your files after scanning them, and then securely shred all your old physical files once the job is done.
Get FREE Quotes on Document Scanning in Minneapolis Today!
Stop dealing with tedious paper files and go digital today. Minneapolis Document Shredding can help you by providing document scanning service options for the job and guide you in choosing an electronic document management software. Our local network of providers can also conveniently shred all of your old physical documents once the job is complete so that you don't have to worry about working with two separate contractors.
To learn more about our document scanning services either just give us a call at (952) 800-4050, or fill out the form to the left today!