How Can My Identity Be Stolen in Minneapolis?
It's actually quite easy for criminals to steal an identity in Minneapolis or anywhere. All they need to do is simply collect a few pieces of personal information, and then they can use that identity to open credit cards and more. But what information needs to be collected before a criminal can steal an identity? Not much at all, in fact, and there are a few that are particularly vulnerable.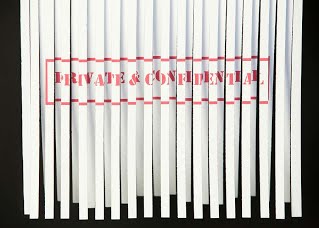 Social security numbers (SSNs), for example, readily allow someone to steal an identity and are easily obtainable. In fact, non-social security administration uses of SSNs are not prohibited by law, which means SSNs are used as identification and account numbers by many entities—insurance companies, universities, cable television providers, military identification, banks, and more. In about a dozen states, the SSN is even used to generate the driver's license number, making it easy for a criminal to decode an SSN from a stolen I.D.
Any publicly available information, like what can be found on Facebook or Twitter, can also compromise a person's identity. With just a little research, a criminal could easily discover the personal information needed to break into an email or online banking account.
Unfortunately, law enforcement agencies do not investigate identity theft crimes. There's just too much identity fraud for them to handle all of the cases, which leaves the victim in charge. A recent survey found the average amount of time spent by Minneapolis victims to regain their financial health was 175 hours. Cases can drag on for an average of two years, with many taking more than four years to be resolved.
Identity theft can occur in a number of ways, but primary methods include physical theft of sensitive documents, dishonest employees, Internet hacking, and human error. The most effortless way criminals can steal this information involves simply pulling sensitive documents out of the trash while you're not watching. The best way to protect yourself or your business against a data breach is to have proper document filing, handling, and disposal practices in place to prevent something like this from ever happening. Make sure you, your family, and your employees and co-workers never waiver in following these practices to a T.
Minneapolis Document Shredding Can Help Protect You and Your Business from Identity Theft!
Take the first step in securing sensitive information by enlisting in a shredding service provider. Minneapolis Document Shredding respects the importance of your privacy and security, and our contractors provide only the most secure services to ensure your safety. Protecting yourself has never been easier — simply fill out the form on the left or give us a call at (952) 800-4050 today!